We want to help our members create and develop financially sustainable businesses that make a difference in "bottom billion" nations and disadvantaged groups anywhere in the world.
We're a bunch of followers of Jesus who want to bless and work with people or any or no faith. Rather than do stuff and ask for money, our aim is to find like minded entrepreneurs, business advisors, mentors, specialists and investors; inspire and perhaps re-ignite their passion; and support them with their current project or suggest ways they can get involved. Members can be responding to this call as individuals or as part of a local church response.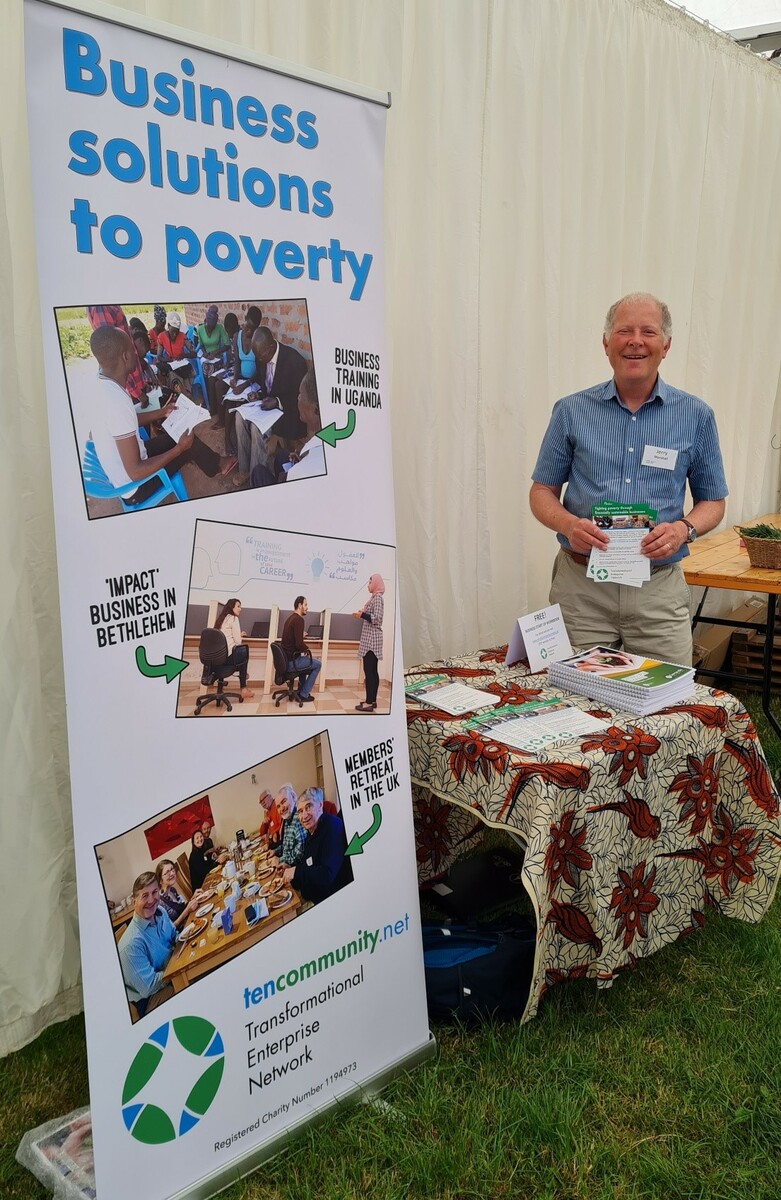 TEN has been involved in finding and supporting impressive developing world social entrepreneurs; and supporting member projects. More in the projects section. And our activities include helping people create a job for themselves (and perhaps others) using our Mind Your Own Business materials on the resources page.

Anyone can subscribe to the network. For those who want to go deeper, to receive spiritual support, discipleship and be part of an accountability group, we would encourage you to join the TEN Community.
Transformational
Facilitating human flourishing through enterprise
Focus on "Bottom Billion" nations and disadvantaged groups anywhere
Bringing culture change modelling integrity and generosity in a commercial context.
Enterprise
Enterprise is the long term solution to poverty
Focus on "impact enterprises" (for-profit businesses therefore financially self sustaining enterprises where the prime purpose is social, environmental, and / or spiritual) including helping aspiring entrepreneurs start a business able to support their family
Also assist development NGOs with their business related activities.
Network
Community of believers supporting and encouraging each other
We aim to inspire members, help them become engaged with impact businesses, and support their work.
Bottom up not top down: TEN impacts members who impact the world.
"THANK YOU! THANK YOU! I am very pleased and covered with joy for the great and much support you often offer to us, I can not tell it all and express in any other way. But praying and wishing you and TEN board to have God's blessings abundantly. I dedicate every morning and evenings to pray for you and TEN family. If it was not by your love and passion for Teso's story and background, then, we wouldn't have reached this far!" (Joel Odongo, TANU, Uganda)