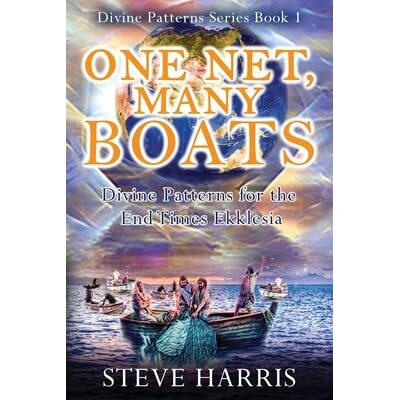 Steve Harris, who presented at the April 2021 gathering, has published a new book.

The Ekklesia is not just called to win the lost. It has been raised up by God to transform nations from grassroots to Government. "One Net, Many Boats" is an in depth study of the potential of the end times Ekklesia. It contains blueprints for revival at personal, corporate, and national levels, and the role of the Ekklesia as a vehicle to enable this is examined in detail.
Paperback - available from the author : www.globalinfluencers.org/books/ and from Amazon UK here.
Dedicated Facebook Site - www.facebook.com/DivinePatterns

TEN Member Peter Riley also checked out Steve's music. He said, "They are well produced and an eclectic blend of acoustic and electronic instruments. Won't suit everyone's tastes but definitely worth a listen!"

Briefly:
2008 Overflow: Gospel-type music featuring the late Olivia McClurkin, who was Whitney Houston's vocal director. Steve was Olivia pianist for three years.
2012 Presence Music: instrumental soaking music that many churches use it for their intro music or altar calls/times of prayer; there have been a lot of healing testimonies associated with it.
2017 Journey to the Secret Place: soaking and worship. It took 9 years to complete and there's a bit of everything on it. It's a sort of "prophetic worship journey" into the Presence of God.
They are available on Spotify and Amazon Prime and no doubt elsewhere.
More info: www.globalinfluencers.org/resources and https://steveharris.hearnow.com
Enjoy!