Transformation Advocacy Network Uganda (TANU)

Watch Joel being interviewed by Jerry at the TEN gathering on 11 June 2021 here.
TANU's story and purpose

TANU is a community based organization operating in the rural area of Adamasiko, Ojom Soroti District, Teso sub region in Eastern Uganda. The purpose is to provide skills and business training for marginalised and impoverished youth and women, to enable them to realize their potential to become social entrepreneurs and create a life of abundance for themselves and others.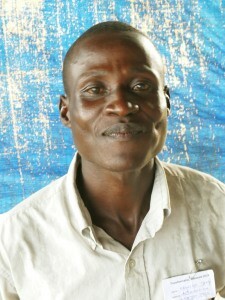 TANU was founded by Joel Odongo. He grew up in a remote village with his grandparents, was sponsored through school and university, where he did a degree in IT. He bought a computer and set up a business. As it succeeded he rented a small shop in Soroti and bought several laptops and other equipment. However, in December 2018, thieves broke in and stole everything. He returned home devastated. With others who were unemployed, he learned to make soap and moisturiser and decided to set up TANU, selling his bicycle to rent a small building in Adamasiko. He was donated some sewing machines and other tools. Now they have students learning tailoring, bricklaying, carpentry and motor mechanics. They built a small church at the request of the community, making their own interlocking compressed earth bricks.

Why TANU exists

Poverty and unemployment are exceptionally high in rural communities of the Teso region because of civil war and raids. Uganda is one of the poorest countries in the world. Nationally, poverty has halved in the last 25 years to an average of 25% in extreme poverty. But this disguises major regional disparity: in Northern and Eastern Uganda extreme poverty has increased in the last decade and is now 84%.

Rural dwellers lack reliable and sustainable sources of income to meet basic needs such as quality education. Unemployment is especially high among unskilled youth and women, which can lead to crime, prostitution, early marriages, high child labour, alcoholism and drug addiction.

There is a lack of skills for business development or employment, no government support, and limited NGO intervention.
What TANU provides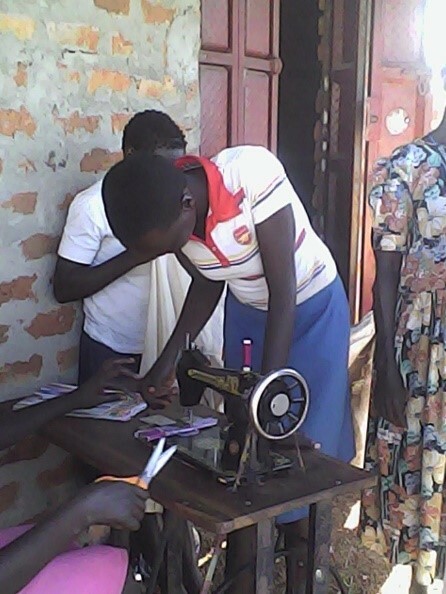 TANU provides high quality vocational training for youth and women in rural and sub-urban areas at low cost; and develops personal and entrepreneurial skills to enable them to set up successful businesses, able to support them and create job opportunities for others.

Vocational training includes tailoring, building, carpentry, mechanics, and brick moulding. Personal development and entrepreneurial skills include passion discovery, skills alignment, communication, growth mindset, and building the habits of highly effective people.

TANU introduces them to a two-week design thinking process and the lean canvas model. Using this, they identify a gap in the community and build a hypothesis around it, with a specific target group of people affected. They then validate the hypothesis, design a better solution and prototype the solution. This helps ensure it will work, the community really needs it and are able to buy it.

Team and individual coaching is provided and weekly SMARRT (specific, measurable, realistic, relevant and time bound) goals are set to keep focused. There is a follow up mentorship program to further strengthen their work.
In 2019-20, prior to Covid, 24 young men and 30 women were trained and empowered, helping them gain skills so that they are able to make money to sustain their families.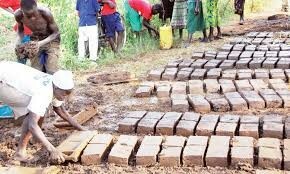 During Covid, the project resorted to engaging a few young people in brick moulding and carpentry.

Looking ahead
Renting is very expensive and TANU is being pushed out of their current rooms so they hope to build their own premises. TANU has permission to use a 2-3 acre piece of land in the village to build and they have been firing Adobe bricks. This is estimated to cost $5,000 (excluding labour and bricks, which TANU will supply).

Training has been resumed in 2021, conducting two sessions every week and matching the individuals to form passionate teams. Training sessions, some with visiting speakers, will include collaboration and team building; design sessions; and marketing. Trainees are engaged in evaluation and customer research to identify businesses, and trainers trained to equip them to join the team.
Challenges we are facing
Insufficient capacity to meet the need.
Lack of hostel facilities.
Some are unable to pay the $30 / term fee needed to buy training materials and other equipment.

The team is relatively inexperienced and would benefit from improved technical skills, business mentoring and coaching.

Some young people have impressive skills and plans but no start-up capital.
How TEN has helped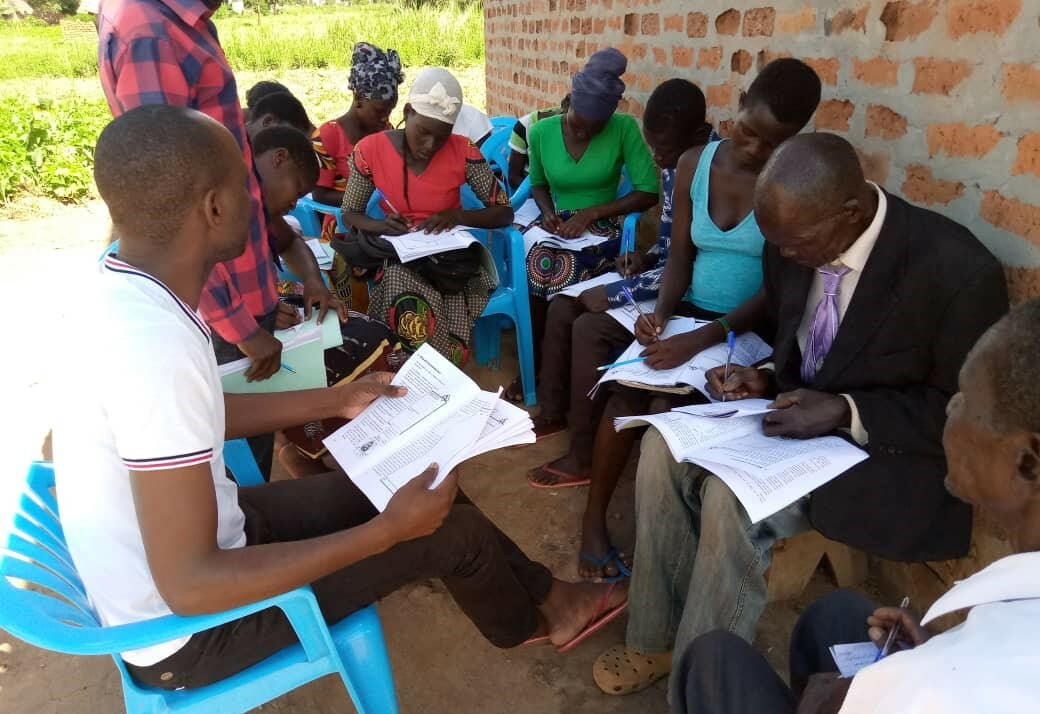 TEN has enabled practical business start up training for 30 students in May 2021, including four trainers from another project in Teso, Nyero. Six businesses plans have been submitted as a result. We are reviewing these (June 2021) and may be able to support several through a pilot a micro finance arrangement. There will be a formal follow up from the trainer in 3 months time. If the process is working well, it would be helpful to have the material translated into the local language, Ateso, at an expected cost around $150.
Currently the biggest challenge is that TANU's landlord has found a new tenant who was willing to pay a higher rate in advance and so TANU has instead been allocated a much smaller room. Joel is very concerned about this but is hoping now to build their own room on their land, at a cost of around $5,000 (see above). Funding is being sought.
Volunteer needs
Meanwhile, we are looking for volunteers who might help with the following. Can you help?
A craft designer who could work with two of the emerging businesses on bag, hat and other hand craft products.
Mentors or business advisers willing to engage with any of the emerging businesses: fruit juice; fruit, nut and soya snacks; a crafts using fabric, rope and reeds.
Anyone who knows about turning animal skins into leather (!)
A mentor for James, founder of Nyero (we have provided funding for a laptop and modem to facilitate on-line contact)
Nyero is right next to ancient cave paintings that are a magnet for tourists and James (who is a builder) hopes to develop a guest house; could you help him develop a business plan?
Finally, if you know any craft outlets in the UK who might be interested in products from Uganda, let me know.
Contact Jerry.