TEN is working with two project in Teso, Uganda. Both would benefit from additional training and mentoring.
(1) Transformation Advocacy Network Uganda (TANU)
TANU's story and purpose

TANU is a community based organization operating in the rural area of Adamasiko, Ojom Soroti District, Teso sub region in Eastern Uganda. The purpose is to provide skills and business training for marginalised and impoverished youth and women, to enable them to realize their potential to become social entrepreneurs and create a life of abundance for themselves and others.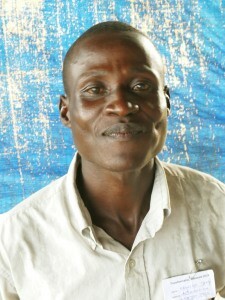 TANU was founded by Joel Odongo. He grew up in a remote village with his grandparents, was sponsored through school and university, where he did a degree in IT. He bought a computer and set up a business. As it succeeded he rented a small shop in Soroti and bought several laptops and other equipment. However, in December 2018, thieves broke in and stole everything. He returned home devastated. With others who were unemployed, he learned to make soap and moisturiser and decided to set up TANU, selling his bicycle to rent a small building in Adamasiko. He was donated some sewing machines and other tools. Now they have students learning tailoring, construction and carpentry. They built a small church at the request of the community, making their own interlocking compressed earth bricks.

Why TANU exists

Poverty and unemployment are exceptionally high in rural communities of the Teso region because of civil war and raids. Uganda is one of the poorest countries in the world. Nationally, poverty has halved in the last 25 years to an average of 25% in extreme poverty. But this disguises major regional disparity: in Northern and Eastern Uganda extreme poverty has increased in the last decade and is now 84%.

Rural dwellers lack reliable and sustainable sources of income to meet basic needs such as quality education. Unemployment is especially high among unskilled youth and women, which can lead to crime, prostitution, early marriages, high child labour, alcoholism and drug addiction.

There is a lack of skills for business development or employment, no government support, and limited NGO intervention.
What TANU provides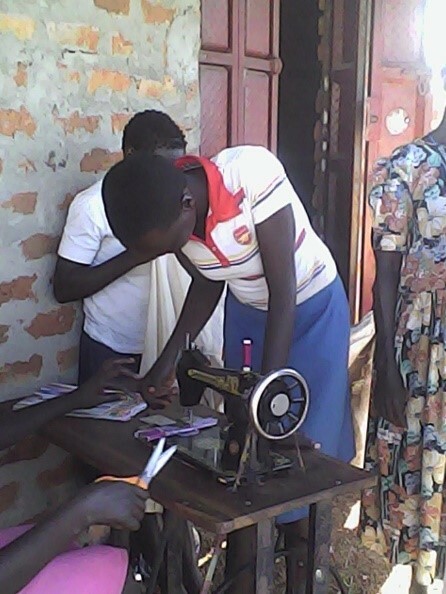 TANU provides high quality vocational training for youth and women in rural and sub-urban areas at low cost; and develops personal and entrepreneurial skills to enable them to set up successful businesses, able to support them and create job opportunities for others.

TANU introduces them to a two-week design thinking process and the lean canvas model. Using this, they identify a gap in the community and build a hypothesis around it, with a specific target group of people affected. They then validate the hypothesis, design a better solution and prototype the solution. This helps ensure it will work, the community really needs it and are able to buy it.

Team and individual coaching is provided and weekly SMARRT (specific, measurable, realistic, relevant and time bound) goals are set to keep focused. There is a follow up mentorship program to further strengthen their work.
In 2019-20, prior to Covid, 24 young men and 30 women were trained and empowered, helping them gain skills so that they are able to make money to sustain their families.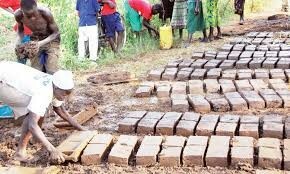 During Covid, the project resorted to engaging a few young people in brick moulding and carpentry. This meant that bricks were available when an urgent need for a new base arose (see below)

Vocational training resumed for some of 2021 and is now fully operational again.

TANU and TEN
TEN was introduced to TANU in March 2021. Key challenges at the time were:
Insufficient capacity to meet the need.
Lack of hostel facilities.
Some are unable to pay the $30 / term fee needed to buy training materials and other equipment.

The team is relatively inexperienced with a need for improved technical skills, business mentoring and coaching.

Lack of business start-up capital.
Loss of rented training premises.
TEN has helped in a number of ways.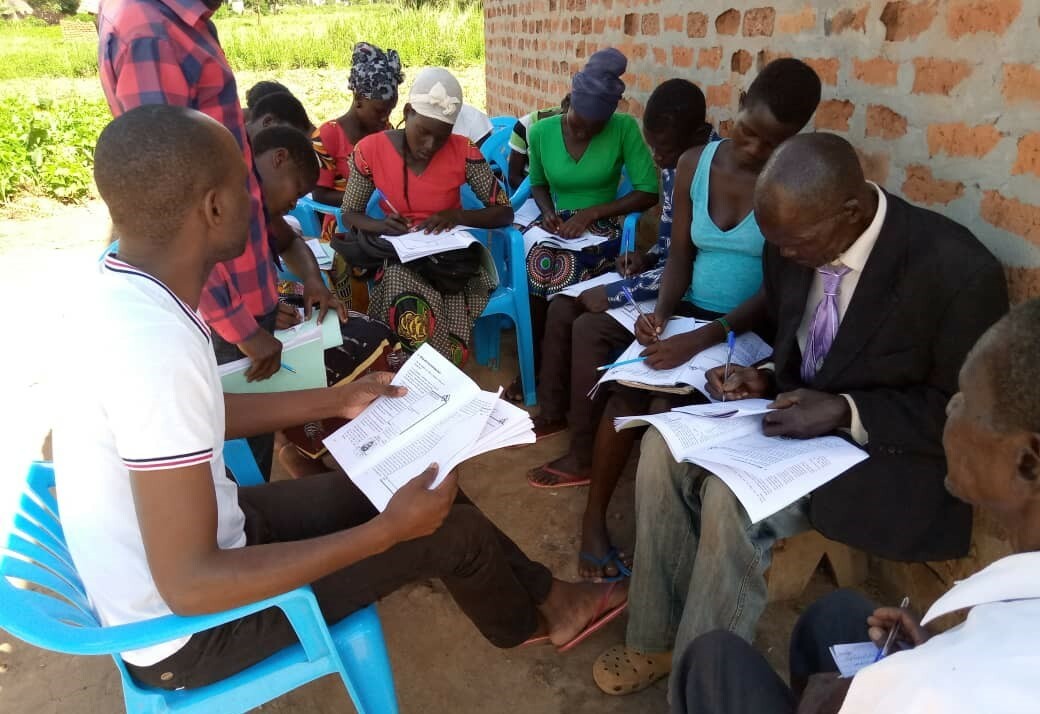 Provided a mentor to improve financial control.
Met a variety of immediate financial needs.
Enabled practical business start up training for 30 students in May 2021, including four trainers from another project in Teso, Nyero (see below).
With Joel, reviewed businesses plans submitted as a result and provided start up funding for four businesses.
Funded the shipping for a wide range of tools from Tools with a Mission.
Provided seven bursaries for students otherwise unable to cover the fees.
The biggest challenge was that in May 2021 TANU's landlord found a new tenant who was willing to pay a higher rate. However, with TEN's help, Joel and the students have built a beautiful new skills centre on their own land at a cost of around $5,000. TEN stepped out in faith to cover this cost.


A TEN member visited in March 2021 and provided a comprehensive review.
Volunteer needs
We are looking for volunteers who might help with the following. Can you help?
A craft designer who could work with two of the emerging businesses on bag, hat and other hand craft products.
Mentors or business advisers willing to engage with any of the emerging businesses: fruit juice; fruit, nut and soya snacks; a crafts using fabric, rope and reeds.
Anyone who knows about turning animal skins into leather.
(2) Nyero Alternative Technology Training Centre, Kumi
See website here.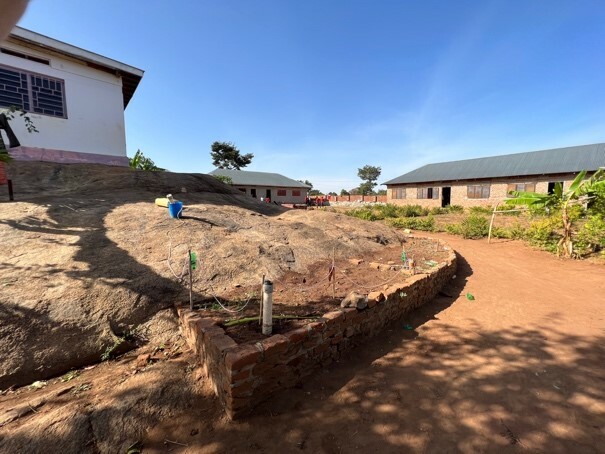 NATTC was set up in Kumi (between Mbale and Soroti) by James Ikara, a highly skilled mason from Nyero with 30 years of building experience. He knows what it is like to struggle as a young orphan. After his father was killed in the insurgency many years ago, he was left with the responsibility, as the eldest son of a large family, of caring for his mother and younger siblings as well as his own wife and children. He is passionate about helping young people who have lost all hope to build a future where they can be self-sufficient and independent. He has never held on to what he has gained for himself, but has sacrificed his time and prospects, skills and resources to fulfil his vision of helping others in need.
There are many youth in Kumi and elsewhere in Teso, who are drifting through life, helpless and hopeless, with no sense of worth or general life skills. This is usually because of extreme poverty and circumstances outside their control, such as being orphaned, being born HIV positive, dropping out of school because of no money for fees, having no role models, or being forced into early marriages.
The compound is made up of 10 buildings. Currently there are 78 students, male and female, many staying in segregated hostels. Courses offered are agriculture, sewing, mechanics, construction and carpentry. They have recently received a consignment from Tools With A Mission.
A TEN member visited James and is mentoring both him and his son Paul.
Several trainers attended the business start up training at TANU. As a result, a tailoring business was set up with start up funding from TEN.
NATTC is right next to ancient cave paintings that are a magnet for tourists. James would like to develop a visitor centre as a revenue generator to support NATTC. A substantial bungalow is available in a compound adjacent to the gates of the rock paintings and James hopes to convert this to a 9-bedroom hotel catering for visitors to the paintings.
Volunteer Needs
Could you be a mentor to the new tailoring business?
Could you help James develop a business plan for the visitor centre and raise funds?
Contact Jerry to explore any of this further.